The company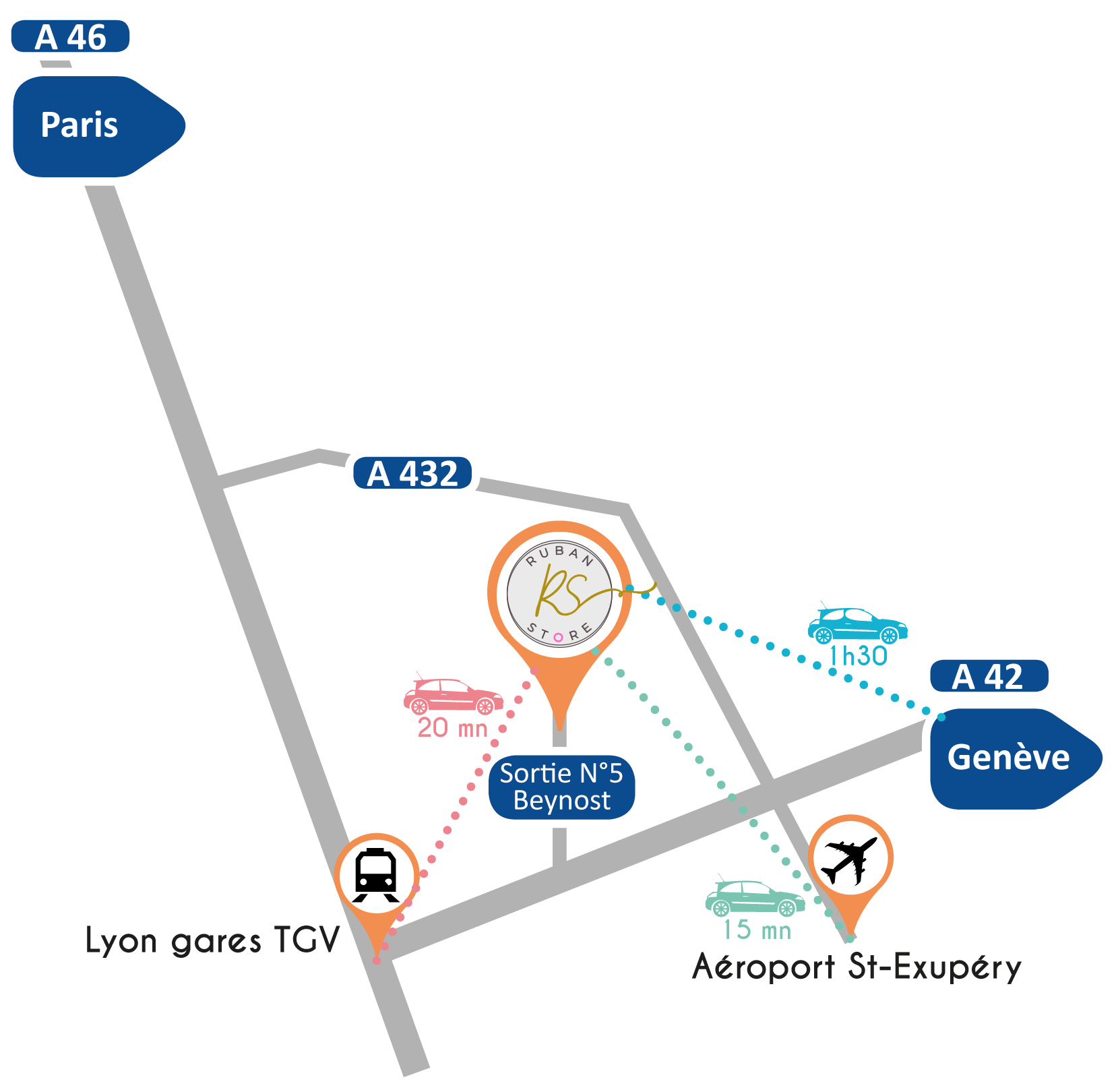 Ruban Store is an important economic player in home and people's decoration fields, it is also widely recognized for the quality and richness of its range of products.
The company is located in the Ain French department. We are at the crossroads between the main distribution commercial routes. Near Lyon, it is well served by public transports such as the fast train, the highway and the Saint Exupéry Lyon Airport.


Our services
Show room: 900m2 at your disposal for the development of your ranges of products
Exclusive sales representatives for France, Italy, Belgium, Germany and the US...
Distributors in Greece, Finland, Canada, England …
Styling and computer graphics departments: we design communication materials unique to our company and adapted to our customers. We have modern tools such as a PAO software, a 28m2 photo studio as well as an automatic recording cabin.
Constant renewal of the collection,
Design and production of specific products adapted to the needs of our customers,
Delivery within 24 to 48 hours in the entire world.
More than 110 000 references in stock.
Our Products
- Ribbons (plain, fashion, fancy etc), elastics, cords, wired ribbons, braids, Jacquards, laces, embroidery, patches, fancy items, trimmings, webbings, hook and loop fastening ribbons, curtain tapes, clothing and decoration accessories...
- Study and production of specific products.
Our warehouses
Our buildings have a total surface of 13 000m² and ensure permanent stocks in order to meet our customers' requirements.
Our showroom
Our 900m² showroom welcomes you by appointment.
Information
Our company is open from Monday to Friday, from 9:00 to 12:00 and from 13:30 to 17:30.
Our show room is open by appointment on Mondays, Wednesdays and Fridays, from 9:00 to 12:00 and from 14:00 to 17:00.
Téléchargez nos brochures…
Pour découvrir plus en détails notre société, nous vous recommandons de consulter nos brochures.
Elles regroupent toutes les informations relatives à nos services,produits, packagings, coordonnées…
Cliquez sur la vignette pour obtenir une version au format PDF téléchargeable et imprimable depuis votre navigateur internet.